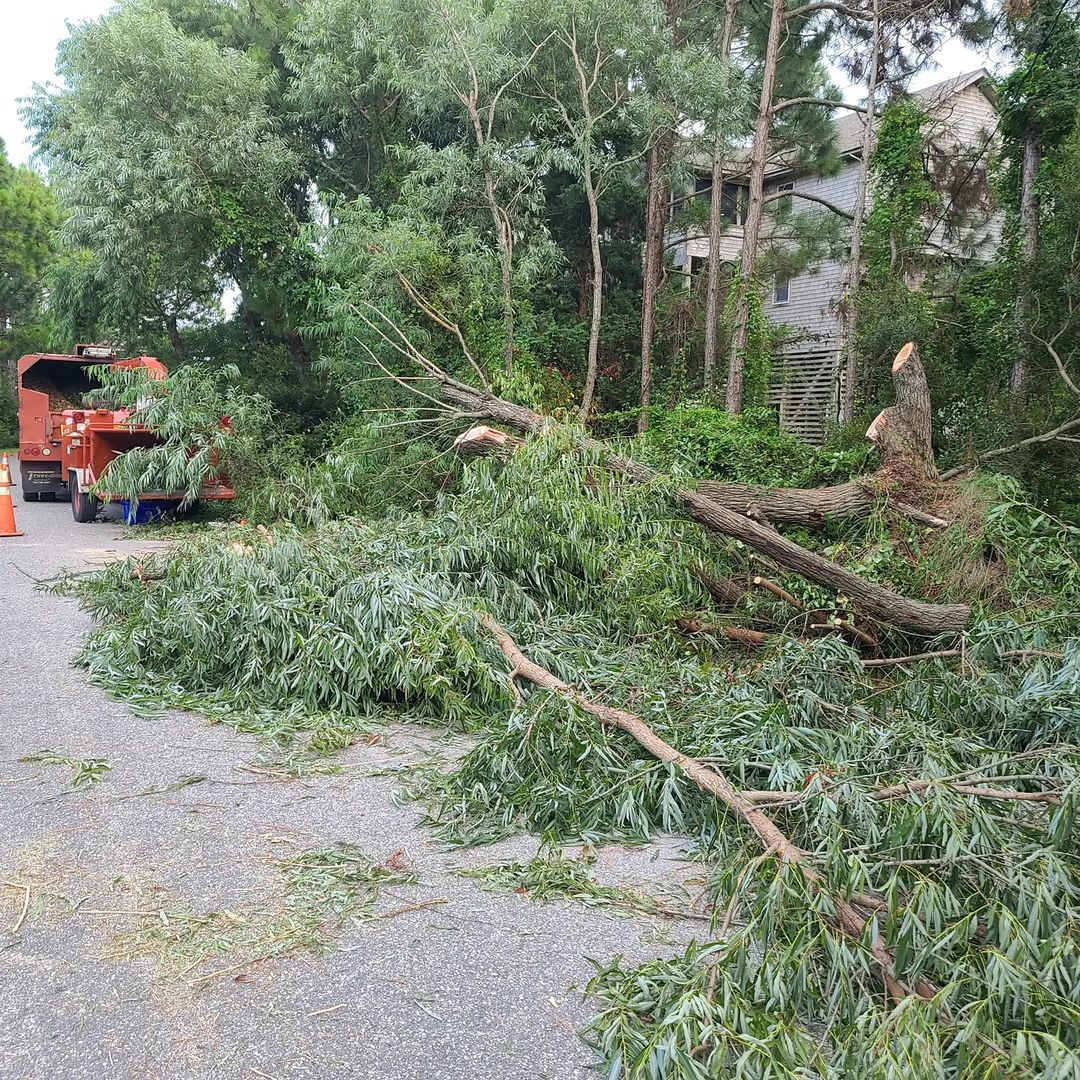 Tree Removal
Hatteras Island Tree Removal
When should I have a tree removed?
Each and every tree on your property can be a risky liability in our high Hatteras Island winds. If a nor'easter or hurricane blows through, you want to make sure the trees near you are not going to damage your home or your neighbor's. We can come out and check the health of your trees if you think you have a sick, dead, or dying tree.
Have a risky tree removed
How much does tree removal cost?
The cost of tree removal really depends on the tree and to give an accurate tree removal cost, we to see it in person. There are many factors that can affect the cost of tree removal, but here are a few of the main factors we asses before we quote a tree removal:
Location
Size of the tree
Equipment needs
Safety and risk concerns
Time and crew required
How long does it take to get a tree removed?
Like all things on Hatteras and Ocracoke, we tend to have a pretty long lead time just because of the other clients in the queue. It is good to reach out to us well before Hurricane season and get in the lineup before it is too late. We would rather get out there early than be pulling a tree that hit a home or business!
Request a tree removal
Call 252-489-9968 or email us here