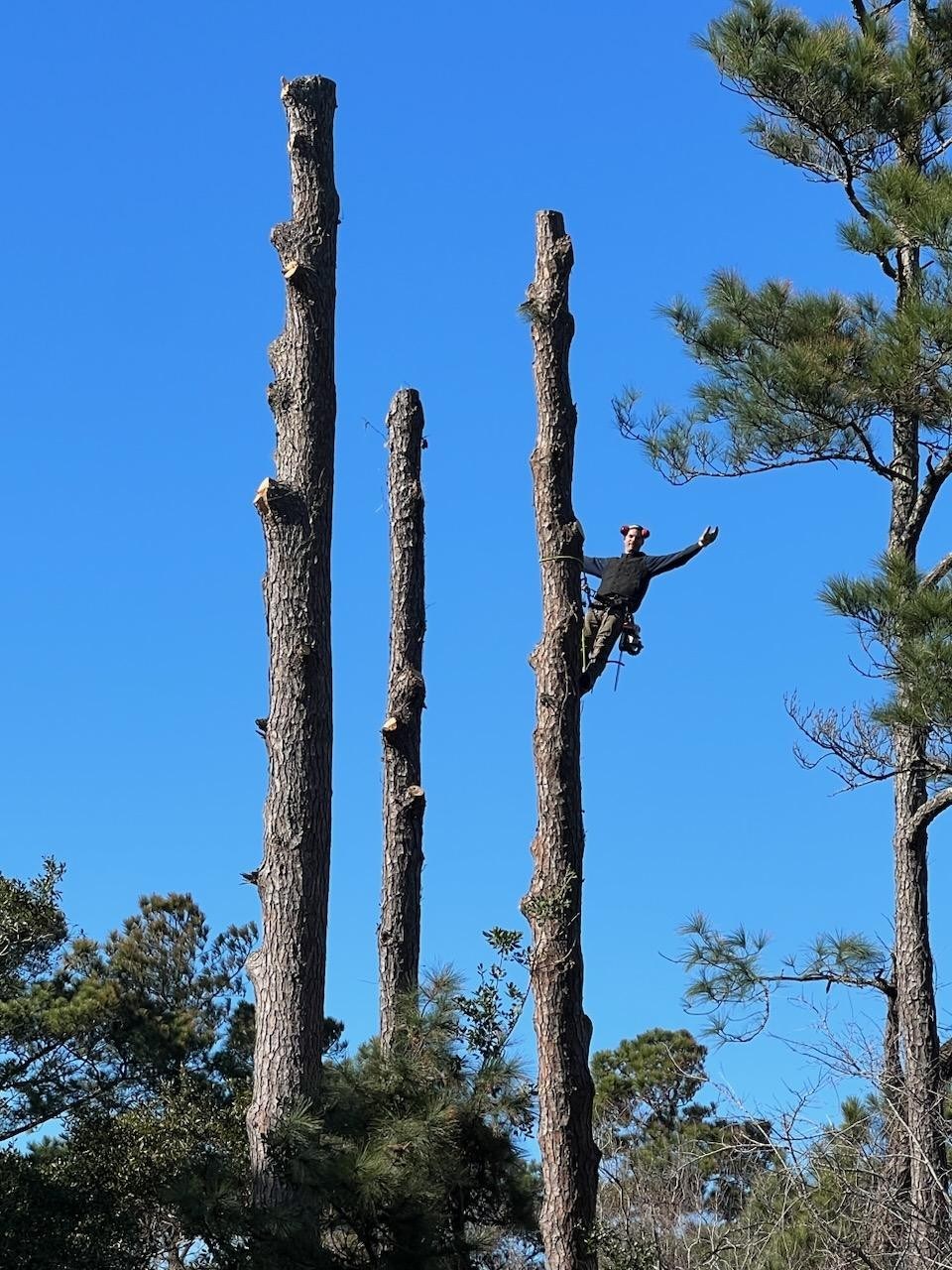 Wooden Sea Tree Care
Hatteras Island Tree Service
Call Wooden Sea Tree Care if you have a tree that you need removed, need mulch, or want a stump removed. We have the equipment needed to safely remove trees, stumps, and clear lots here on Hatteras Island.
We can help after a storm, and protect you before the storm happens…by removing sick, dead, or damaged trees. Be proactive, and keep the trees from falling on your home or property.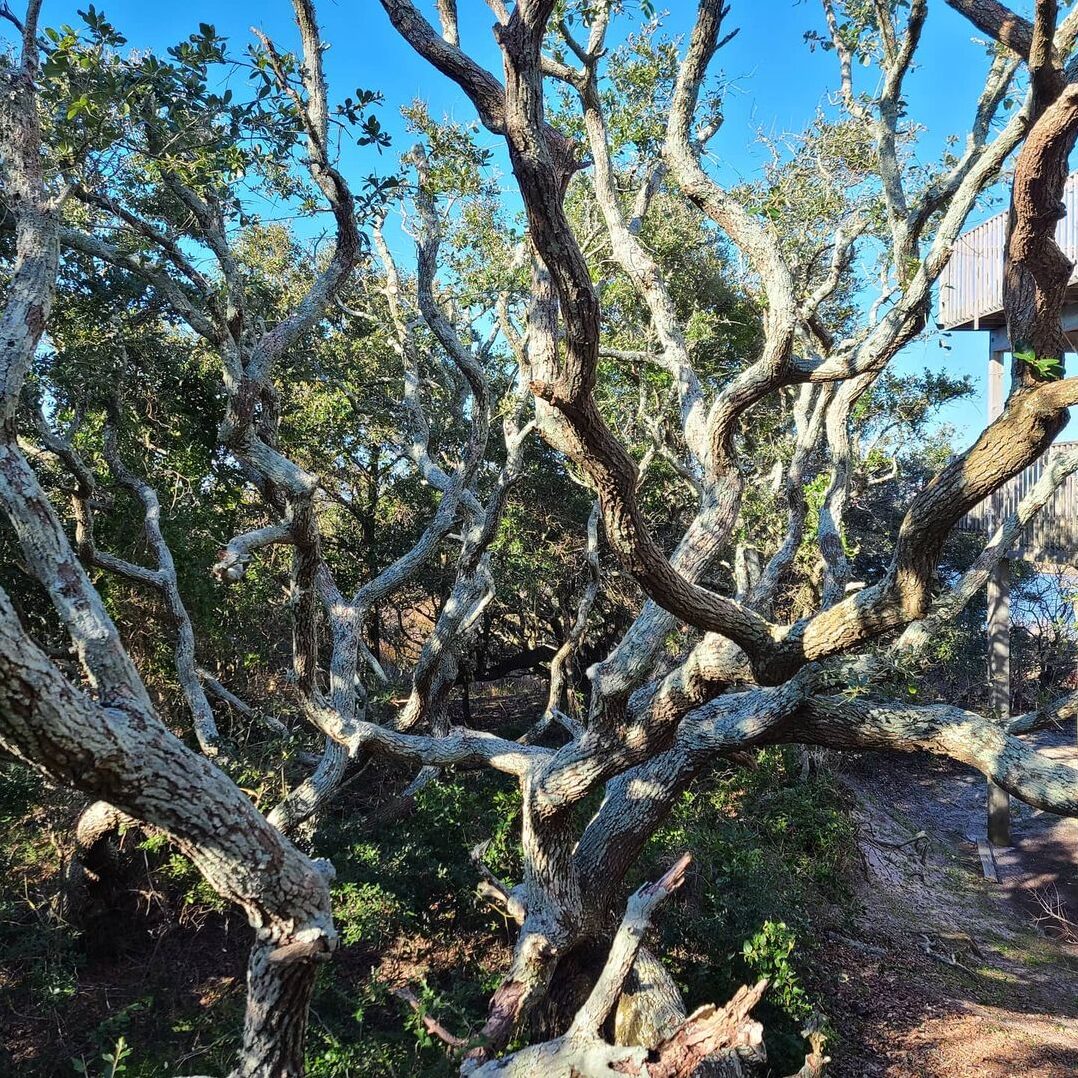 Sick, dead, or damaged trees can be dangerous to your property – particularly here on Hatteras.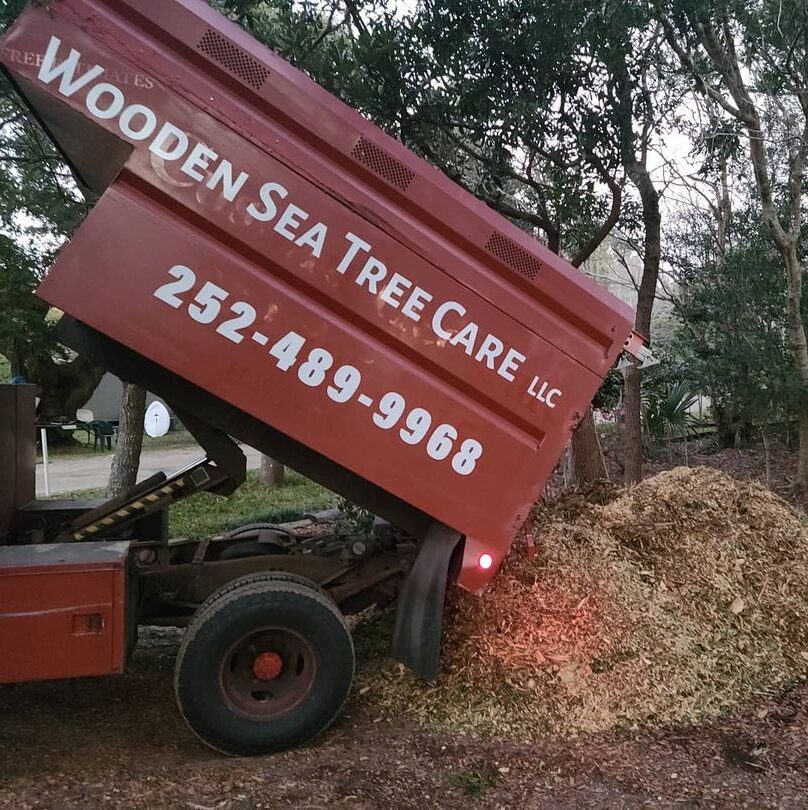 Need mulch for your garden or landscaping, we sell mulch by the yard or half yard.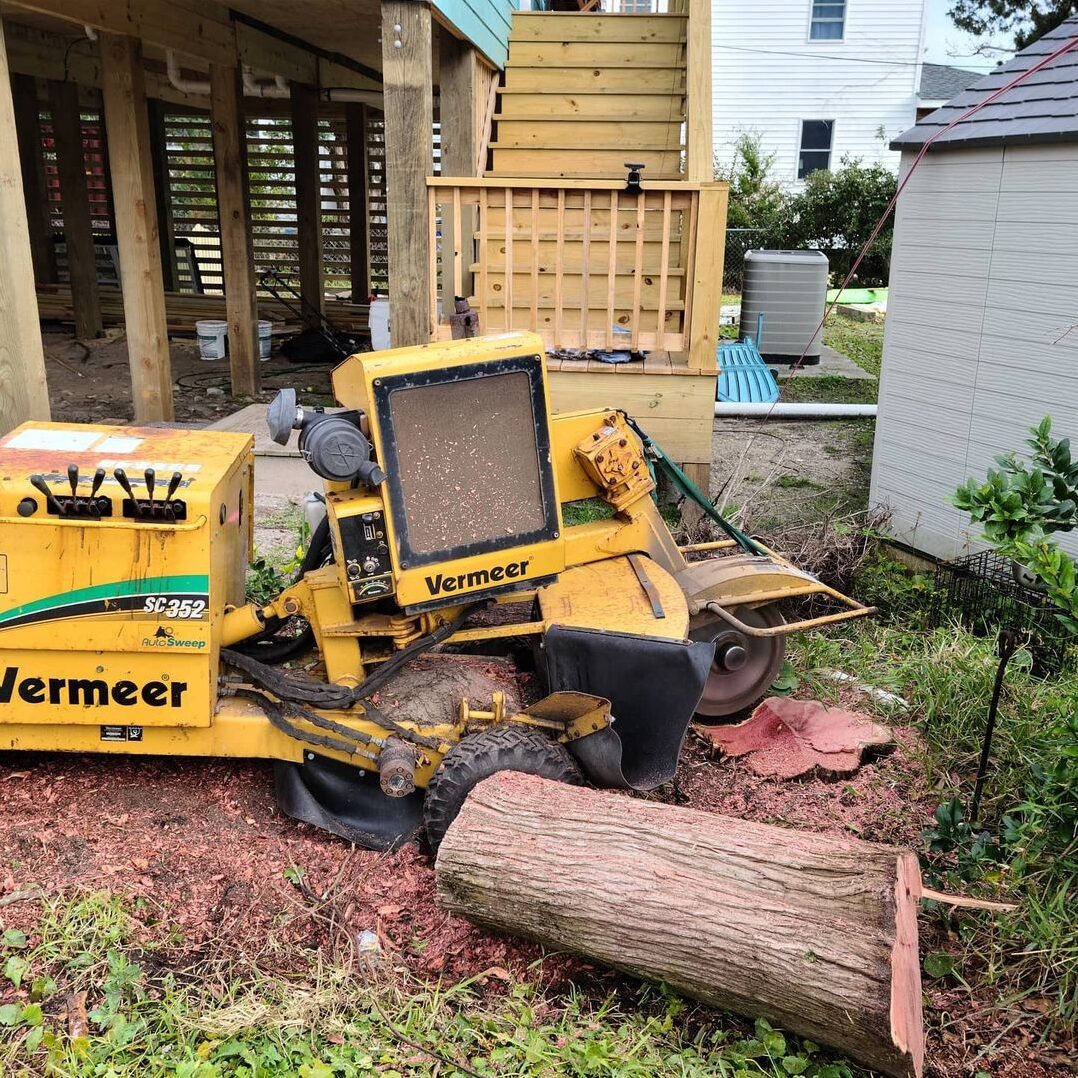 Stumps can be important to remove and a pesky barrier to the landscaping design you want..