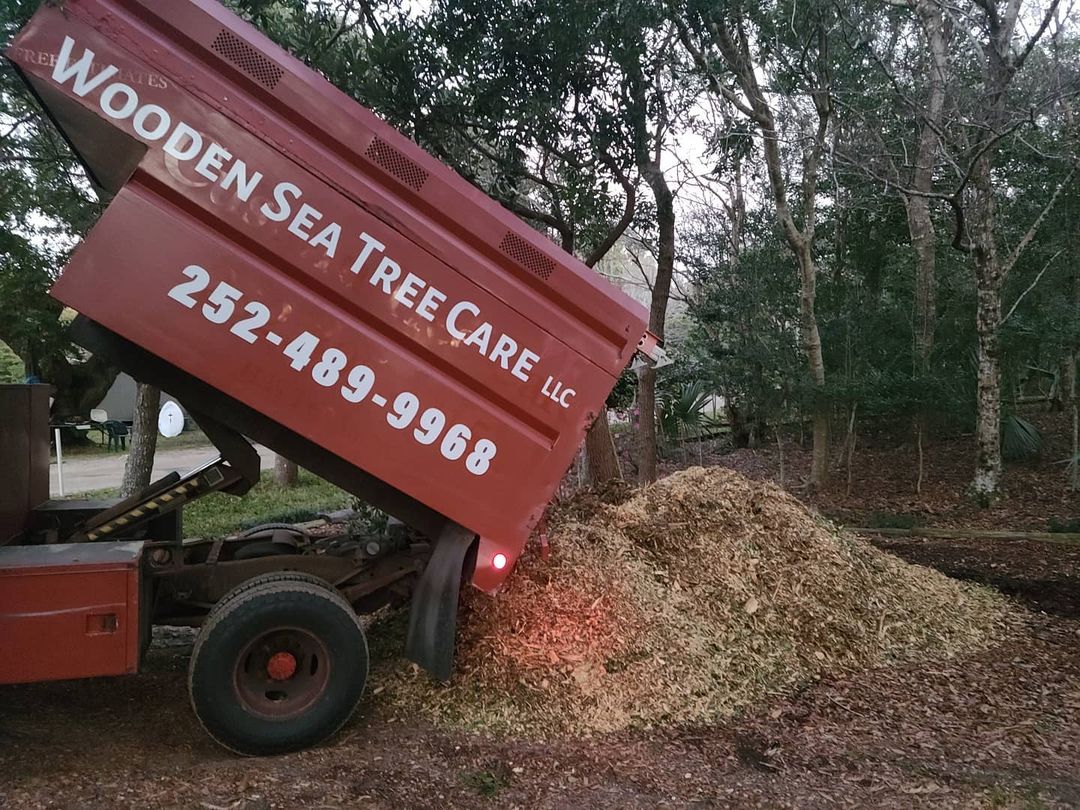 Buy Mulch
Get mulch delivered on Hatteras Island or Ocracoke
Do you need mulch for your landscaping project?
Wooden sea tree care can deliver mulch to your location. We use chipped trees as mulch and we can deliver it by the truck load or half truck load. Chipped wood from trees is totally safe to use in your garden or landscaping. Termites and tree diseases do not normally survive the chipping process.
The mulch can be spread out and dried in the sun to be double sure that it is dry and mold free before you spread it into your beds.
Do you always have mulch?
Our supply of mulch depends on how many trees we've taken down recently. Normally we do have mulch and we have more after big storms blow trees down.
How long does it take to get mulch delivered?
Like all things on Hatteras and Ocracoke, we tend to have a pretty long lead time just because of the other clients in the queue.
Request mulch
Call 252-489-9968 or email us here