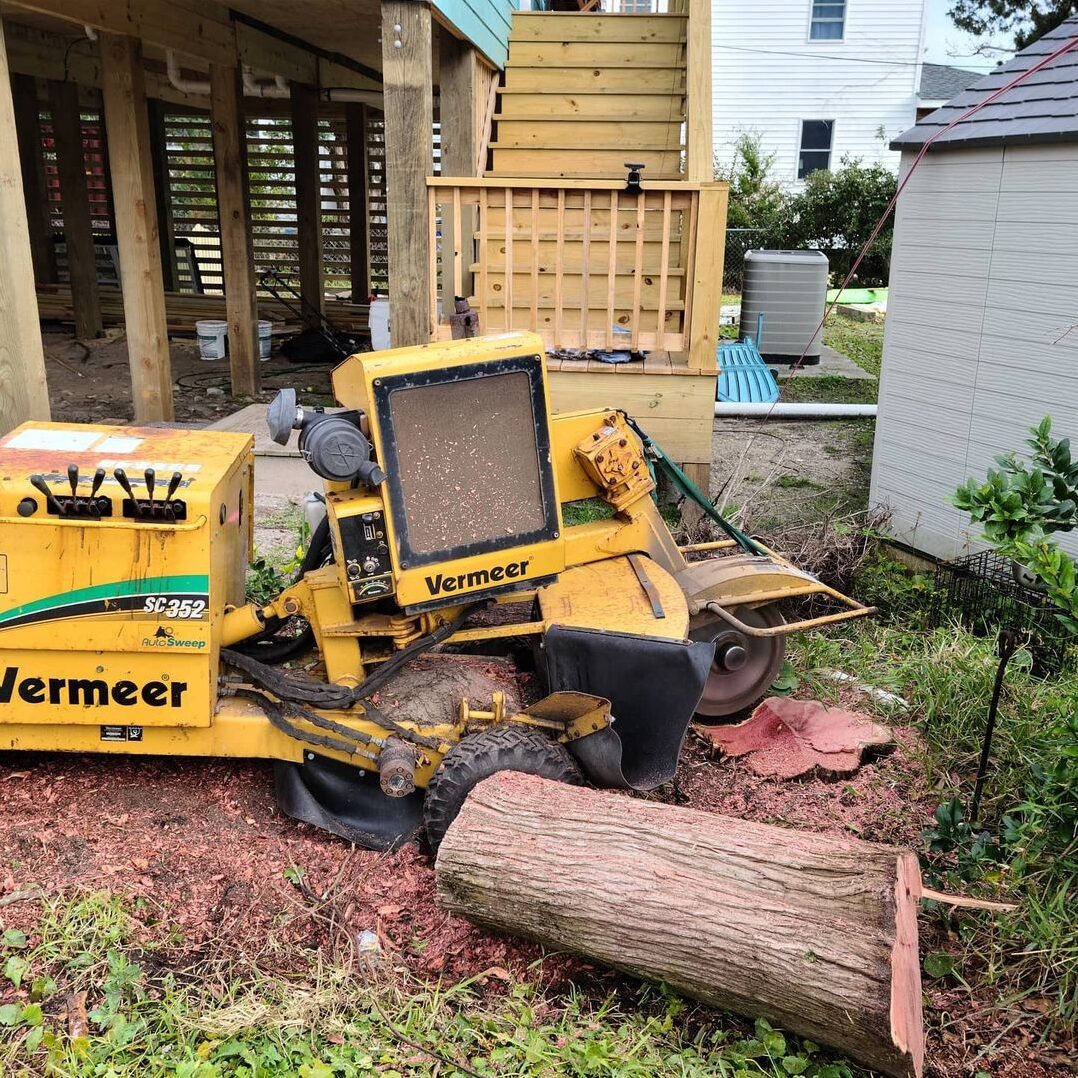 Stump Removal
Hatteras Island Stump Removal
You may not think cutting down a tree is a simple project, but it can be much more straighforward than removing the stump and roots of a tree. Stump removal is normally a separate consideration to removing the actual tree and can be quite involved. There are several ways to remove a stump, and we have the right equipment to do the job right the first time.
Contact us to have your stump removed
Why should you remove stumps?
Stumps can really be annoying when you are trying to landscape, but more importantly, they can be dangerous. Particularly if you have a vacation rental property on Hatteras Island, it can be risky to have hidden stumps in the yard that people can trip on while walking or running.
How long does it take to get a stump removed?
Like all things on Hatteras and Ocracoke, we tend to have a pretty long lead time just because of the other clients in the queue. It is good to reach out to us well before the high tourist season and get in the lineup before it is too late. We would rather get out there early than be pulling a stump after someone has tripped!
Request a stump removal
Call 252-489-9968 or email us here